Tenerife Hotels from €36 pp
Tenerife Hotels from €36 pp
Tenerife – the largest of the seven Canary Islands. Tenerife is served by two airports, Tenerife-North Airport and Tenerife-South Airport. Both Playa De Las Americas & Costa Adeje are located on the south island, therefore when booking flights, select Tenerife-South Airport if staying at either resort.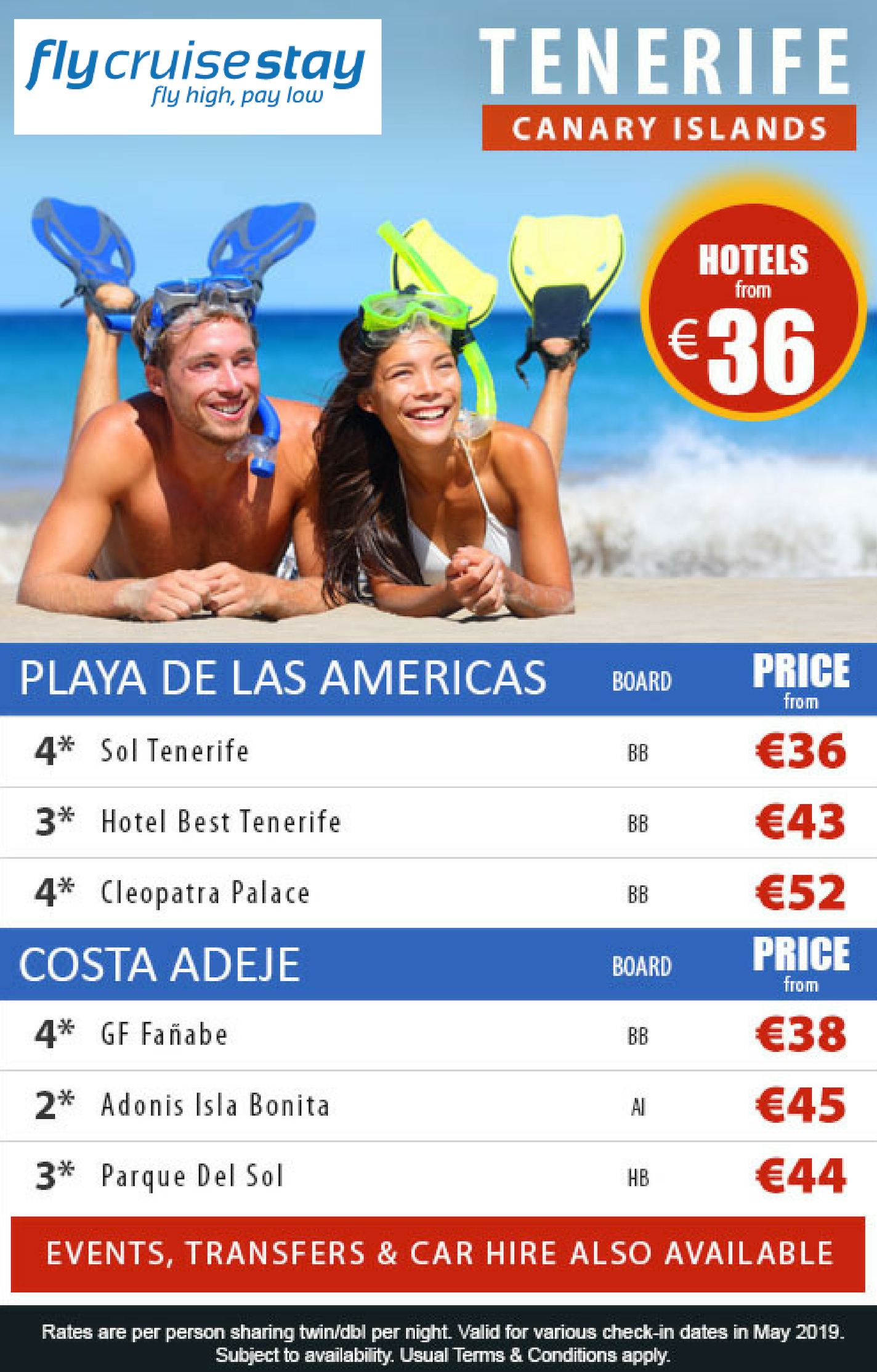 Playa De Las Americas
3* Hotel Best Tenerife Book Now
Costa Adeje
2* Adonis Isla Bonita Book Now
All offers valid for various check in dates in May 2019. Subject to availability. Usual terms and conditions apply.
Check out before you check-in on whats hot in Sports, Shows, Tours & Attraction Events while there! Simply Reserve Online & Collect at the Box Office! Book Now
Since our trade marked tag line is Fly High Pay Low ® what better way to get to Tenerife than with a great fare so you'll have even more to spend while there! We've partnered up with Sky Scanner who helped develop and power our flight search engine! Book Now
Why not explore the island in greater detail with our Best Car Hire Price Guarantee: Book Now