Discover What All-Inclusive Luxury Means On Silversea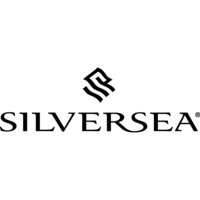 Book Silversea Cruises Now!
Sail with Silversea and your every need will be taken care of. Breakfast is delivered to your suite by your butler. The concierge team will pamper you with custom excursions. Each Silversea staff member is trained by The Leading Hotels of the World to become hospitality experts.

Imagine a private country club stocked with opulent amenities. That's what your Silversea cruise will feel like. Each accommodation is a suite and most have private verandas. Gratuities, specialty coffee, and premium spirits are included — so you can focus on relaxing.

Speaking of relaxing, stretch those muscles with a Pilates class or massage. If you're hungry, Silversea staff are ready for you. In fact, you can dine whenever you please. So, what will it be? Tapas or Asian fusion? How about Italian or Japanese cuisine? No matter what you choose, you can look forward to fresh ingredients and expertly crafted dishes.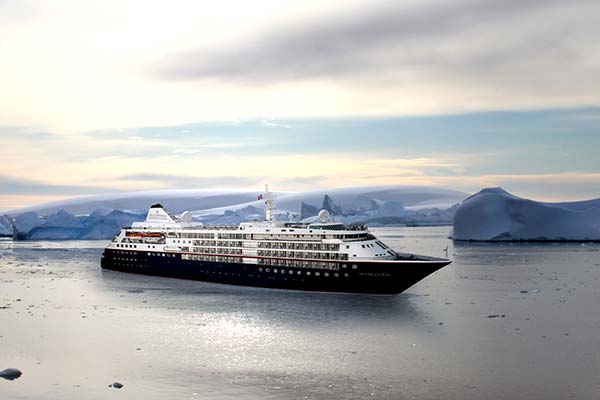 Discover Intimate Luxury aboard Silver Cloud Expedition Book Silver Cloud Expedition Now!
Few get to experience the unique luxuries of Silver Cloud Expedition cruises. Depending on the itinerary, only 200 or 260 guests at most set sail and get completely pampered by a world-class crew of 208. All-inclusive, all-incredible service awaits.

Fresh from all-encompassing upgrades, the Silver Cloud Expedition shines brighter than ever. Every posh stateroom is a suite with butler service and ocean views, and 80% also boast a verandah. Award-winning cuisine will keep your palette guessing and perfectly pleased in five distinguished restaurants. What's worth a little extra at checkout? Six gourmet courses at Le Champagne, the one of the only Relais & Chateaux restaurants at sea!

It's a charmed life aboard the Silver Cloud Expedition. You'll feel on cloud 9 getting a massage at the spa. Take a dip in the chic pool or get cozy in one of the bubbling hot tubs. Relish ovation-worthy entertainment in the Show Lounge. We could carry on, but then there'd be nothing fun to discover for yourself!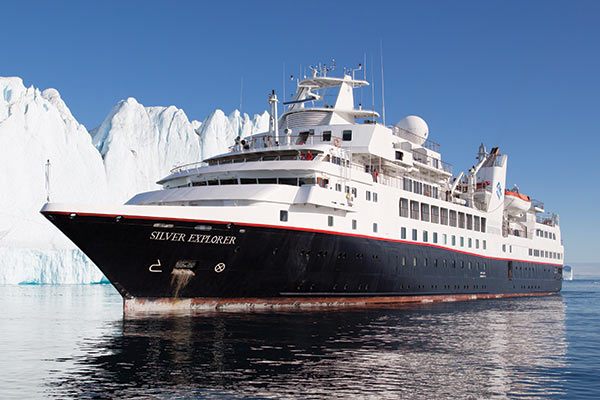 Discover Luxurious Views aboard the Silver Explorer Book Silver Explorer Now!
Boldly go where few cruise ships have gone before, with an all-inclusive voyage aboard the Silver Explorer. You'll be in fairly exclusive company, with only 130 guests privileged enough to chart a course for dramatic, remote destinations.

Even from your suite, you'll be able to watch the exotic world go by. All Silver Explorer accommodations are ocean view suites, many also featuring a verandah. Butler service is standard, so you'll never have to lift a finger. Speaking of views and service, you'll also find both – and a variety of favorite dishes and libations – at the Restaurant and the Grill.

Unwinding comes naturally aboard the Silver Explorer. Dive into a novel in the library or indulge in a soothing massage at the spa after a fitness center workout. Trade stories with other travelers over drinks at the Observation Lounge, Connoisseur's Corner, and Panorama Lounge between hearing fascinating wildlife lectures in the Theatre.
Embark on a Luxurious Voyage aboard Silversea's Silver Dawn Book Silver Dawn Now!
Silver Dawn, the third ship in Silversea Cruises' Muse Class, has some unique features that make it stand out from the other two: Silver Muse and Silver Moon. With wellness and relaxation being the focus, the 596-passenger ship has a luxurious Otium spa and thermal suite, as well as treatments and in-room amenities. There is an edgier entertainment scene with balletic dance and high-tech optics, and the S.A.L.T. (Sea and Land Taste) program provides a revamped culinary experience. The deck plan places the restaurants, theater, spa and activities at the back of the ship with the suites in the front. The Otium spa has a relaxation area, thermal saunas and steam rooms, as well as complimentary scrubs and treats.
For the ultimate experience, Silver Suites offer pocket doors to separate bedrooms and living areas, plus balconies and butler service. Dining includes favorites like Atlantide, La Terrazza and Kaiseki, as well as the new S.A.L.T. Kitchen with locally sourced dishes and drinks. Enjoy cashmere blankets on the balcony and a foie gras burger on the Otium room service menu. Silversea Cruises' health and safety guidelines provide the latest COVID-19 protocols. Discover a luxurious and innovative cruise experience with Silver Dawn from Silversea Cruises.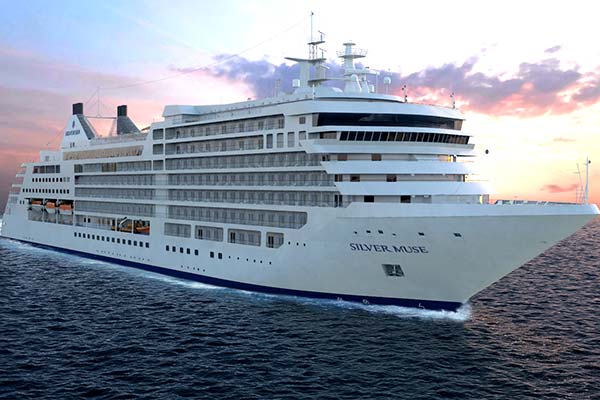 Silver Muse is New, Ultra-Luxurious & Ultra-Inspiring Book Silver Muse Now!
Whether you're a longtime fan of Silversea or you're just discovering the ultra-luxury line, you're sure to fall in love with the Silver Muse. This intimate floating resort is the fleet's flagship, and it's easy to see why.

Get ready for an impressive echelon of all-inclusive luxury cruising aboard the Silver Muse. Suite accommodations with butler service and ocean vistas come standard, and most also afford you a private verandah so you can sip espresso or tea with a breeze. When it comes to dining, you'd be hard pressed to find finer anywhere across the globe. La Dame is an extremely rare Relais & Chateaux restaurant not to be missed, but the opulent plates at more than half a dozen other venues are also something to email friends back home about.

Tranquility and entertainment abound from stern to bow. The spa's top-notch massages, acupuncture treatments, and other pampering services come with fabulous ocean views, not to mention those from the spa's private outdoor hot tub. Other must-see highlights include stunning performances at L'Opera Theatre and exhibitions at Art's Café.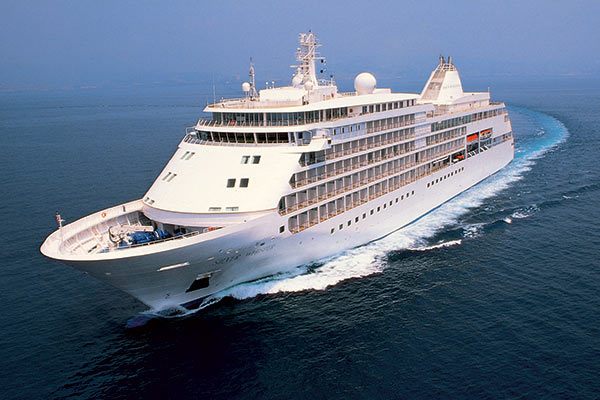 Cast off for Epic, All-Inclusive Luxury aboard Silver Shadow Book Silver Shadow Now!
Do your future self a huge, unforgettable favor by choosing the Silver Shadow to host your next cruise vacation. Every amenity you'd ever hope for is here, and it's just about all free for the 382 distinguished guests because it's all-inclusive. Butler service comes standard, and all accommodations are ocean view suites – many with a veranda, too.

You'll feel like nothing short of royalty as you indulge in all Silver Shadow's dining venues. Savor an assortment of continental cuisine in the Restaurant. Feast on Italian specialties with a breeze at La Terraza. At the Pool Bar and Grill, you'll love the casual lunches and seafood dinners. Splurge with an evening at the world-famous Le Champagne – one of the very few Relais & Chateaux restaurants at sea – because you're sure to feel it's worth the little extra charge at checkout.

The Silver Shadow will pamper and entertain you from bow to stern. Indulge in decadent services at the spa. Soak in hot tubs. Don't miss the cigars and cognac in Connoisseur's Corner, or the music and complimentary drinks in the Bar and the Panorama Lounge. For some action, play in the Casino or catch a rousing review or movie in the Show Lounge.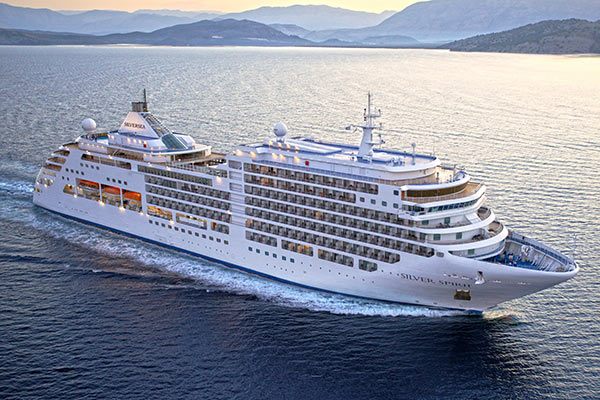 Give Yourself Award-Winning Luxury aboard Silver Spirit Book Silver Spirit Now!
Choosing Silversea already sets you apart from most cruisers, and every ship in the award-winning fleet offers all-inclusive luxury, but Silver Spirit stands out for having the line's most spacious suites. Of course all those accommodations – enough for 540 guests – all feature ocean views, and most with a veranda. Not to mention attentive butler service!

Some of Silver Spirit's most unique highlights include succulent sushi at Seishin, the 8,300-square-foot spa, live entertainment with sophisticated dishes in the Stars Supper Club. But the rest of onboard attractions also provide extraordinary experiences unmatched by most ships at sea. While it'll cost a little more at checkout, Le Champagne's Relais & Chateaux cuisine is one indulgence you'll never forget. The casino, pool deck, Panorama Lounge, Connoisseur's Corner and the Show Lounge are also musts that are sure to make your Silver Spirit cruise the best vacation you've ever taken.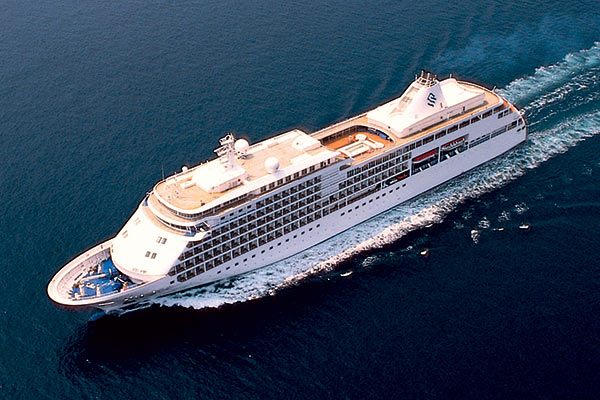 It's No Secret Silver Whisper is True Luxury Cruising Book Silver Whisper Now!
True to the legacy of Silversea cruises, a world of all-inclusive luxury awaits aboard the Silver Whisper. Fittingly for its name, understated elegance permeates the ship's spacious interiors. Whichever stateroom you select, it's nice to know you'll get an oceanview suite with meticulous butler service. Our advice? Upgrade to a veranda suite so you can listen to the rhythmic sounds of the sea and feel the breeze whenever you please.

Enjoy the finest amenities aboard the Silver Whisper. Relaxation and entertainment highlights include the Pool Deck, Casino, Spa, Show Lounge, and Connoisseur's Corner. Must-try dining venues include The Restaurant, La Terrazza, Pool Bar & Grill, and Le Champagne. Once your return for your amazing voyage, it might be tempting to keep the Silver Whisper a secret from everyone but your family and closest friends – it's that special!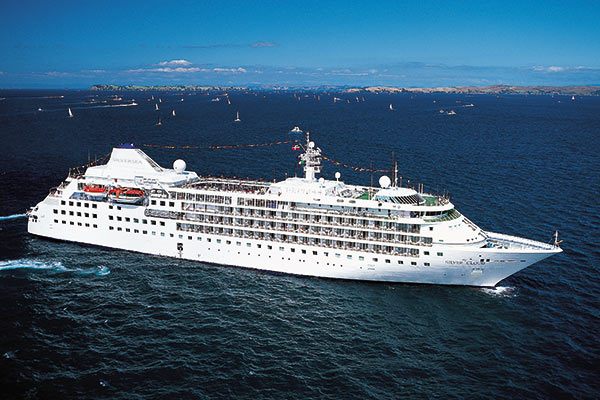 Pamper Yourself at Sea aboard the All-Inclusive Silver Wind Book Silver Wind Now!
Prepare your vacation expectations blown away by the end of your first day aboard the Silver Wind. This intimate cruise ship is all-inclusive, all-suite, and all-oceanview. All accommodations also include butler service, but the atmosphere from bow to stern is a modern mix of elegance and relaxed style.

Set your mind to leisure time, kick back and delve into the myriad luxuries aboard the Silver Wind. Even in more casual dining venues like the Pool Bar & Grill, expect delightfully crafted dishes. The Restaurant serves up continental classics, while La Terraza spoils you with fine Italian favorites. But the crème de la crème has to be the Relais & Chateaux specialties at Le Champagne.

When you've worked up an appetite for entertainment and recreation, a bevy of options are sure to satisfy. Press your luck in the casino or find serenity in a whirlpool. Love cigars and cognac? Treat yourself in Connoisseur's Corner. Love live music? Swing to the beat in the Bar or Panorama Lounge. Last, but not least, the live revues in the Show Lounge are not to be missed.