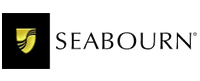 Seabourn Highlights Exceptional Cuisine And Service
Book Seabourn Cruise Line Now!
Aboard every Seabourn cruise ship, Seabourn Ovation, Seabourn Sojourn, Seabourn Odyssey, Seabourn Encore and Seabourn Quest every detail is taken care of. Each stateroom is a luxurious suite boasting sweeping ocean views and marble bathrooms. Most suites provide roomy verandas where you can enjoy breakfast or a nightcap.
Dine whenever you like on award-winning cuisine from fresh, local ingredients. You can also sit on the balcony and enjoy the scenery as you dine during the day or under the stars. No ship holds more than 300 suites, and there's a Seabourn staff member for each guest. That means the service is delivered in a relaxed, friendly manner. You'll be well taken care of.
The Seabourn fleet consists of small ships that can sail into nearly any port. You'll be able to visit hidden gems that huge ships miss — like St. Tropez or Guadalupe. Or how about Patagonia and Antarctica? If you've got time, take an extended world cruise and send postcards of your travels. With Seabourn, anything is possible.
Less is More on the Seabourn Encore Book Seabourn Encore Now!
There's always room for small-ship cruises with Seabourn Encore. Built for smaller, more exclusive ports that big ships can't access, the Seabourn Encore boasts 300 luxurious suites — most with private verandahs. And with a high ratio of space per guest, you'll never feel crowded. Tipping the award-winning, friendly staff is never expected, so you can relax and simply enjoy your cruise. Staff is recruited from renowned hospitality institutions and with a high staff-to-guest ratio, they're unhurried and ready to delight.

Life is but a dream aboard the Seabourn Encore — you'll enjoy the fleet's signature Marina, a haven for watersports during warm weather cruises. 15 private cabanas line the deck at the Retreat, each stocked with a mini-fridge full of personalized beverages, a flat-screen TV, and even spa treatments, if you like. Enjoy live music at a number of spaces, including the Observation Bar, The Club, and the Grand Salon.

You'll never go thirsty aboard the Seabourn Encore; the open bar pours premium spirits, champagne, and wine. And you can dine whenever suits you at The Restaurant, which provides exemplary service and rivals the best meals on land. Dine outside at The Colonnade at The Grill to dine under the stars. Sushi offers up expertly crafted Japanese creations, and you can even accompany a chef to a local market on an excursion.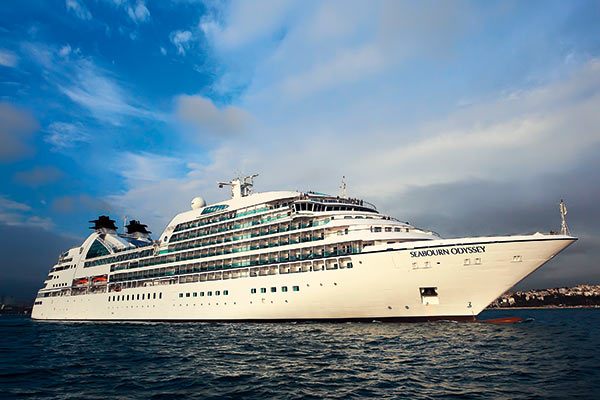 Live in Luxury on the Seabourn Odyssey Book Seabourn Odyssey Now!
The sumptuous Seabourn Odyssey offers 225 amazing suites, most of which have private verandahs. You're certain to have an amazing cruise on the Seabourn Odyssey, but if you want to up the ante, book a Wintergarden Suite. Each of these exceptional accommodations have an extra-spacious verandah and a private solarium — complete with a soaking tub and lounge bed.

Dining aboard the Seabourn Odyssey is as you like, whenever you like. The Restaurant serves incredible meals and gracious service at every meal, while Restaurant 2 offers small plates for the multi-course tasting menu. The Colonnade is the place to go for dining al fresco and beautiful views, and Seabourn Square offers casual dining with coffee and sandwiches in a welcoming lounge.

Feel like a Thai massage or a dip in a hydro-pool? The Spa at Seabourn offers these treatments and more. You can practice your putt at The Retreat, and during warm weather cruises, you can enjoy kayaking or swimming in the sea with the safety of the Marina. Shop 'til your heart's content, enjoy live music, or toast your good fortune with unlimited, premium wine, champagne, and spirits.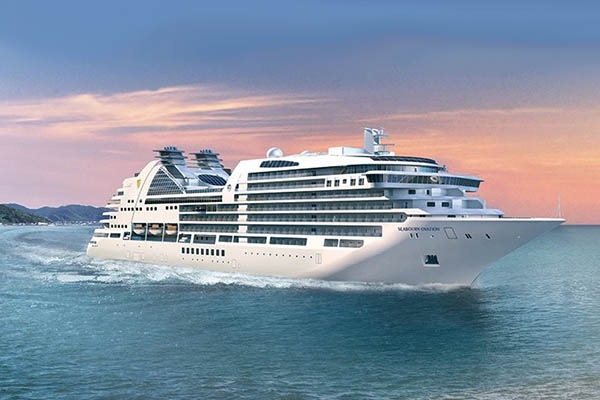 Life is Rich Aboard Seabourn Ovation Book Seabourn Ovation Now!
Seabourn Ovation is the sister ship to Seabourn Encore, and likewise, you'll never feel crowded. You'll experience the same high ratio of space per guest, with only 600 guests aboard, along with the personalized service Seabourn is known for, of course. Each spacious, richly designed suite offers a private veranda.
Modern, yet traditional, opulent touches make Seabourn Ovation an enchanting way to cruise. Enjoy a complimentary open bar and sips from expertly trained mixologists while listening to lovely live piano music, or settle in with a book at the well-stocked library.
When it's time to relax Seabourn Ovation has you covered with thermal suites, massages, and more. The ship has partnered with Dr. Andrew Weil for holistic spa therapies, such as yoga and mindful meditation sessions. Hungry? Indulge in world-class cuisine and fine dining selections from Michelin-starred Chef Thomas Keller.
Indulge in All-Inclusive Luxury aboard Seabourn Quest Book Seabourn Quest Now!
Your imagination dreamed up a cruise escape, and now you have the chance to see it come to life by becoming a pampered guest aboard Seabourn Quest. This intimate, all-suite, luxury ship is an ideal size – big enough to host a vacation's worth of amenities, but small enough to feel like part of an exclusive club.

All-inclusive aboard Seabourn Quest means you'll feel like royalty. Indulge in Michelin-rated chef creations and top-shelf libations, all complimentary – tipping isn't even expected. Did we mention your suite's bar is also stocked to your taste? Your posh accommodations also include ocean views, and usually with a verandah, too. The Restaurant and Restaurant 2 serve up award-winning cuisine, but don't miss the decadent buffets – with an al fresco seating option – at the Colonnade.

Countless more delights await from bow to stern. You'll feel right at home in Seabourn Square, which is more like a lavish, giant living room than a lobby. Browse the boutiques, play games in the Card Room, get lucky in the casino, and practice your putting on 9 greens. Soak in one of the hot tubs or just sunbathe. Of course, there's plenty of live music and other entertainment, but we wouldn't want to spoil all the onboard surprises.
The Seabourn Sojourn is Designed to Pamper Book Seabourn Sojourn Now!
Welcome aboard the Seabourn Sojourn, which hosts The Spa at Seabourn — 11,400 square feet of pure heaven over two decks. This jaw-dropping spa is the largest of any ultra-luxury vessel, and offers Thai massages, a full-service salon, a motion studio with Kinesis Wall, gym, dry float, sauna and steam rooms, and a thermal area with hydro-pool.

The Seabourn Sojourn seven decks of terraces, including the open-air Sky Bar, Patio with s beach-style pool, two large whirlpools, and the casual bar and grill. Not to be outdone, the Observation Bar pours celebratory libations and panoramic views. Want to practice your putt? Head to the nine-hole putting green at The Retreat.

The boutiques aboard the Seabourn Sojourn offer just about anything you forgot to pack, and the Seabourn Square is a welcoming lounge with friendly staff, treats, and espresso. Hungry? Enjoy an exquisite meal at the Restaurant, Restaurant 2, or The Colonnade before heading to the Grand Salon for a cabaret performance.