Rosen Hotels and Resorts, Orlando, Florida.
Rosen Hotels & Resorts – Excellent 3 and 4 star hotels which offer incredible value, dining, golf, spa and more!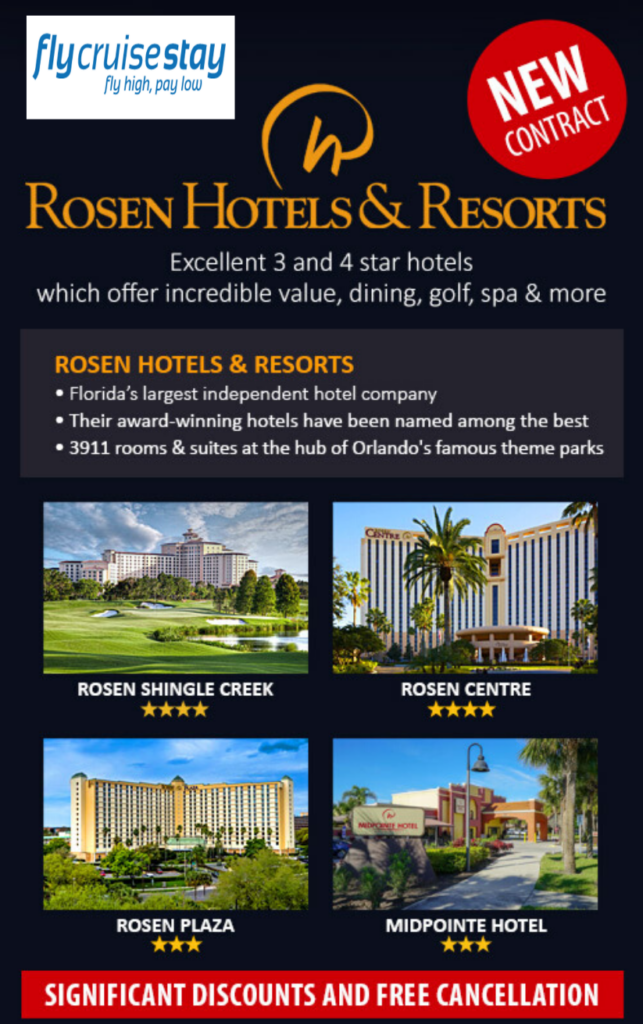 Choose from a selection of 3 & 4 5 star hotels and resorts in Orlando, Florida. Now with Refundable Rates & Pay at the Hotel on most rates. Plus receive Loyalty Points with every booking!
4* Rosen Shingle Creek Book Now
3* Rosen Inn at Point Orlando Book Now
3* Rosen Inn Closest to Universal Book Now
3* Rosen Inn International Book Now
Significant Discounts and Free Cancellation on most rates!
Flying to Orlando? Make the most of your visit there & add an optional tour! Check out whats hot in Sports, Shows, Tours, Attractions & Events! Reserve Online & Collect at the Box Office! Book Now