Oceania Cruises Lure World Travelers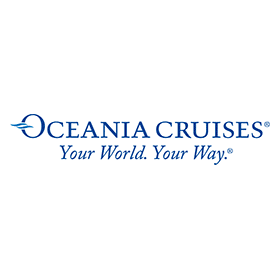 Book Oceania Cruises Now
Sail with Oceania Cruises, and you'll enjoy menus crafted by Master Chef Jacques Pépin. It's never crowded aboard Oceania's sleek ships. In fact, you can look forward to a more intimate experience on board.

You can also expect a higher level of service than most cruise lines. Tasteful staterooms offer luxurious comfort. Plus, 24-hour butler service on Oceania will cater to your every whim.

Sail to lovely locales on your Oceania cruise, like Africa, Asia, and Tahiti. Savor a fantastic meal at Red Ginger or go for afternoon tea. Or treat yourself to an award-winning excursion and a well-earned massage at the Canyon Ranch SpaClub.

For the finer things in life, sail Oceania Cruises.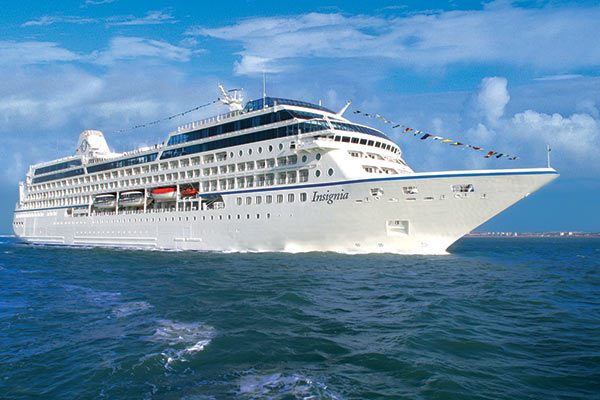 The World is Yours on the Oceania Insignia
Book Oceania Insignia Now
The Oceania Insignia has undergone a multi-million dollar replenishment. It shows in the teak decks, four restaurants, eight lounges and bars, world-class fitness center and spa, and in the staterooms and suites — 70% of which feature private verandas. 400 professionally trained European staff will ensure your cruise is nothing short of magical.

Oceania Insignia guests are spoiled when it comes to amazing food. The Grand Dining Room serves European-inspired cuisine, as well as Canyon Ranch dishes. Menus change daily with a choice of twelve dinner entrées — you'll never be bored. Toscana serves some of the most authentic Tuscan cuisine you'll ever eat, straight from recipes of actual Italian grandmothers. Polo Grill cooks perfectly prepared seafood and dry-aged prime meat. Afternoon tea and al fresco dining also delight.

Activities and entertainment aboard the Oceania Insignia varies from informative speakers, Broadway-style performances, and the dance club Horizons. Try your luck at the Monte Carlo-style casino or relax at the Canyon Ranch SpaClub®. If you're on a world cruise, polish your painterly skills from an artist in residence.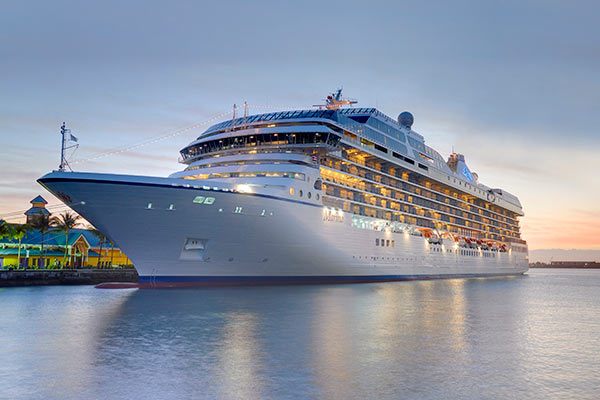 Oceania Marina is the Apex of Cruising
Book Oceania Marina Now
Suites and staterooms aboard the Oceania Marina are luxurious and offer every comfort, such as the seven-zone Queen-size Prestige Tranquility Bed topped with soft, 1,000-thread-count linens. You'll also enjoy Bulgari amenities, a DVD player with extensive media library, nightly Belgian chocolates, and free room service.

Cuisine is exquisite aboard the Oceania Marina. From casual and fine dining to room service and afternoon tea, you'll hunger for nothing. Red Ginger creates aromatic Asian fusion, and the Pollo Grill serves up mouthwatering seafood and drool-worthy dry-aged steaks. You can look forward to re-imagined French classics at Jacques, by Master Chef Jacques Pépin. Or how about a private dinner party for you and your guests at Privée or a delectable tasting at La Reserve by Wine Spectator?

Oceania Marina offers plenty to see and do, from the Broadway-style show to live musical performances to the soothing treatments at the Canyon Ranch SpaClub®. Practice your golf putt, go for a swim, settle into a bubbling hot tub, or just relax in the library with a good book.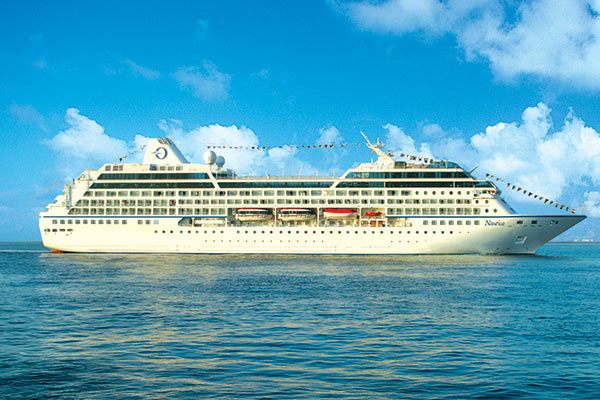 The Oceania Nautica Rules the Sea
Book Oceania Nautica Now
Oceania Nautica shines from a transformative multimillion-dollar refurbishment. Nearly 70% of the sumptuous staterooms and suites feature private verandas. Want a world-class fitness spa onboard? The Canyon Ranch SpaClub® awaits. When it's time to dine, you'll have a choice of four amazing restaurants, and eight magical lounges and bars to quench your thirst. The vessel's professionally trained European staff will make sure your cruise goes as smoothly as possible.

The Grand Dining Room aboard the Oceania Nautica dishes up European-inspired cuisine and lighter Canyon Ranch. Your palate will always be excited — each day, menus change with twelve dinner entrées and ten appetizers and soups. Enjoy fresh and authentic Tuscan cuisine at Toscana, which boasts recipes from real Italian grandmothers. Or if dry-aged steaks and perfectly prepared seafood are more your speed, step into the Polo Grill for dinner. Don't forget afternoon tea and casual deck dining!

Oceania Nautica entertainment includes the Monte Carlo-style casino, live classical musical performances, enriching lectures, and Broadway-style extravaganzas.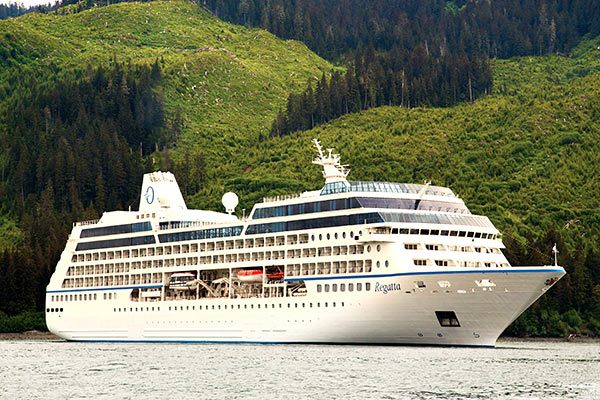 Meet the Oceania Regatta, the Flagship of Oceania
Book Oceania Regatta Now
After a multi-million dollar transformation, the Oceania Regatta is a sight to behold with her neoclassical furnishings, teak decks, and sumptuous staterooms — about 70% of which offer private verandahs. Inside your accommodation, a Queen-size Prestige Tranquility Bed and 1,000-thread-count linens ensure that you'll have an amazing night's sleep. When you're not enjoying yourself in port or on deck, you'll love nightly Belgian chocolates, Bulgari amenities, and a DVD player with a huge library.

Aboard the Oceania Regatta, you'll be delighted with the dining choices. From free 24-hour room service to fine dining that rivals the world's top restaurants, you'll never feel hungry. Polo Grill is the place to go for USDA prime aged beef and exquisite seafood. The Grand Dining Room serves light Canyon Ranch meals and decadent European-inspired cuisine, and Toscana creates authentic Tuscan dishes. During daytime, the Horizons Bar offers afternoon tea, and by night, pours perfectly mixed cocktails. Dine al fresco at the Terrace Café, Waves Grill, or poolside Waves bar.

The Oceania Regatta has tons to see and do, from live music and comedy to cabaret acts and the heavenly Canyon Ranch SpaClub® and sports deck.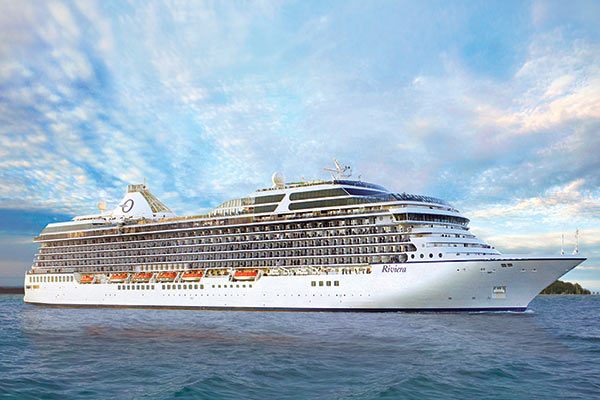 The Oceania Riviera Offers Daily Feasts
Book Oceania Riviera Now
The Oceania Riviera provides six open-seating dining spots for epicurean adventurers. Check out La Reserve by Wine Spectator for seminars, tastings, and pairings. If you love Asian fusion, the plates at Red Ginger offer aromatic delights. Dry-aged, USDA steaks and seafood are on the menu at the Polo Grill, and the Grand Dining Room switches its offerings each day. Jacques, by Jacques Pépin reimagines French classics, and Privée is the place for private dinner parties.

If you'd like to perfect your cooking skills, the Oceania Riviera offers hands-on workshops in an array of world cuisine in the Culinary Center. On a world cruise? Learn from artists-in-residence at the Artist Loft. If you just want to head to the impeccable Canyon Ranch SpaClub® or steep in a hot, bubbling whirlpool, no one will judge you. A variety of bars and lounges have perfected the art of the pour, and if you crave caffeine, Baristas serves up illy espresso with fresh pastries.

Entertainment aboard the Oceania Riviera varies from jazz nights, live string quartets to Broadway-style extravaganzas, and enriching speaker lectures.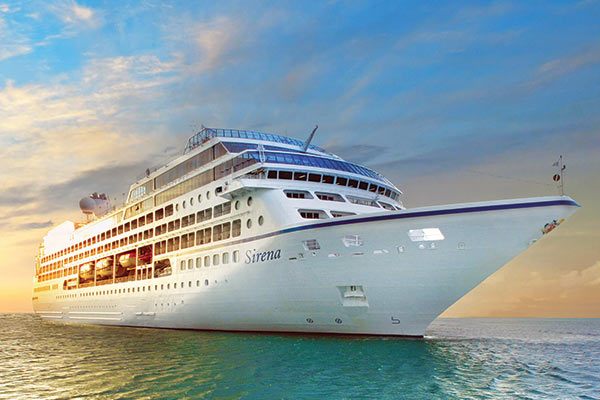 Taste the Finest Cuisine at Sea on the Oceania Sirena
Book Oceania Sirena Now
Enjoy gourmet cuisine in multiple venues aboard the recently renovated Oceania Sirena. Brand-new specialty restaurant Tuscan Steak serves fresh seafood and sizzling steaks, and Toscana dishes up authentic Tuscan fare. Red Ginger is the place to be for amazing Asian fusion, and Jacques Bistro surprises with new takes on classic French favorites. The Grand Dining Room offers multi-course European menus, and Baristas serves up illy espresso and coffee. Don't forget to take advantage of 24-hour room service, and afternoon tea, too.

Life is but a dream with entertainment on the Oceania Sirena. Enjoy Cabaret Cinema, a new take on film soundtracks and hits. Love the Rat Pack? Hear renditions of the classic crooners in addition to the music of Tony Bennett and Natalie Cole. Or take in the "unplugged" acoustic stylings of pop music in the Acoustic Sessions.

If you like staying active, the Oceania Sirena has you covered with a nine-hole golf green, world-class fitness center, jogging track, and pool. The Canyon Ranch SpaClub® offers Pilates and yoga classes in addition to the thalassotherapy pool and spa treatments.