New York Shows & Attractions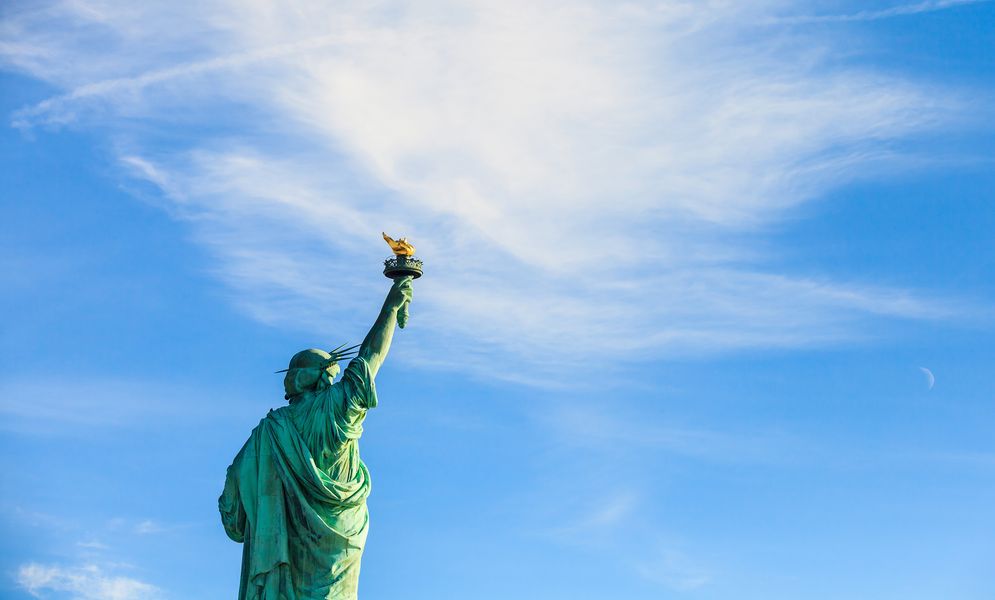 Book New York Shows & Attractions Now
New York New York is so good, they named it twice! There is so much to see and do, the BIG question is what to see and do first!
Take in a Broadway Show – Jersey Boys, Cabaret, Rocky, Motown, Matilda, Kinky Boots and Wciked are just a few playing right now!
Fancy some sight seeing? The Metropolitan Museum of Art is one of the world's most famous museums and has more than two million works of art, from ancient sculpture to more modern masterpieces, all on display. Or how about The Magnificent Statue of Liberty? Circle Line's 75-minute Liberty Tour is a fantastic way to see most of New York City's major tourist attractions in one comfortable expedition.
Maybe a TV and Movie Tour? Take in a TCM Classic Film Tour, Sopranos Sites Tour, or Sex and The City Hotspots Tour! New York City has been a popular setting for films and movies for decades. Some of our nation's favourite shows are set here, from Sex and the City to the Sopranos to Girls. Central Park alone has been the setting for numerous films, from the Boathouse scene in When Harry Met Sally to the Dakota's starring role as the building where Mia Farrow struggles through a difficult pregnancy in Rosemary's Baby. Book a TV and Movie tour to relive your favourite film moments.
New York is a top destination during the Holiday Season. NewYork.com has everything that visitors and locals are looking for, from the top holiday shows, Broadway shows and all the top tours & attractions.
JERSEY BOYS: On Broadway – Buy your tickets now & Save!
Jersey Boys is filled with lights, song and dance, so Broadway fans will not be disappointed with this dramatic night at the theatre.
9/11 Memorial Museum Tickets – Limited Availability
The National September 11 Memorial Museum has been carefully designed to be appropriate to a wide range of visitors, from those directly affected by the tragedy to a wider audience that wants to pay their respects while also learning about the history of the World Trade Centre — and its home, New York City.
The Book of Mormon on Broadway – Save on Tickets!
The Book of Mormon will appeal to lovers of ribald musical comedy and off-colour, politically incorrect humour. Fans of South Park are a clear target audience demographic. So too are those who enjoy bawdy humour with a somewhat heady subtext found in shows like Avenue Q and Mel Brooks comedies like The Producers and Young Frankenstein.
Matilda The Musical – Save on Tickets Now!
Matilda the Musical tickets are the hottest seats on Broadway. This is a much-loved story of a wonderful little girl with not-so-wonderful parents or teachers, but a big imagination.
Les Miserables on Broadway – Buy Tickets in Advance & Save $35!
Winner of over 100 international awards and seen by over 65 million people worldwide, Les Miserables sweeps its audience through an epic tale of broken dreams, passion and redemption, against the backdrop of a nation in the grip of revolution.
The Phantom of the Opera On Broadway – Save on Seats!
For over two decades, The Phantom of the Opera has appealed to both seasoned musical fans and theatre newcomers. With its timeless tale of doomed romance, Phantom is one of the greatest tragic love stories in Broadway history.