Last Minute Cruises
We have lots of last minute cruise deals that set sail soon! Pack your bags and get ready to reap huge savings on deeply discounted last minute cruises!
Have a clear diary in the next few days and weeks ahead and looking to just sail away somewhere? If that's the case, you're in luck: We have lots of last-minute cruise deals that set sail soon! If you're able to leave on a moment's or a week or two notice, you could reap huge savings on your cruise with deeply discounted last-minute cruise deals.
Sail and Save with a Last-Minute Cruise! Book Now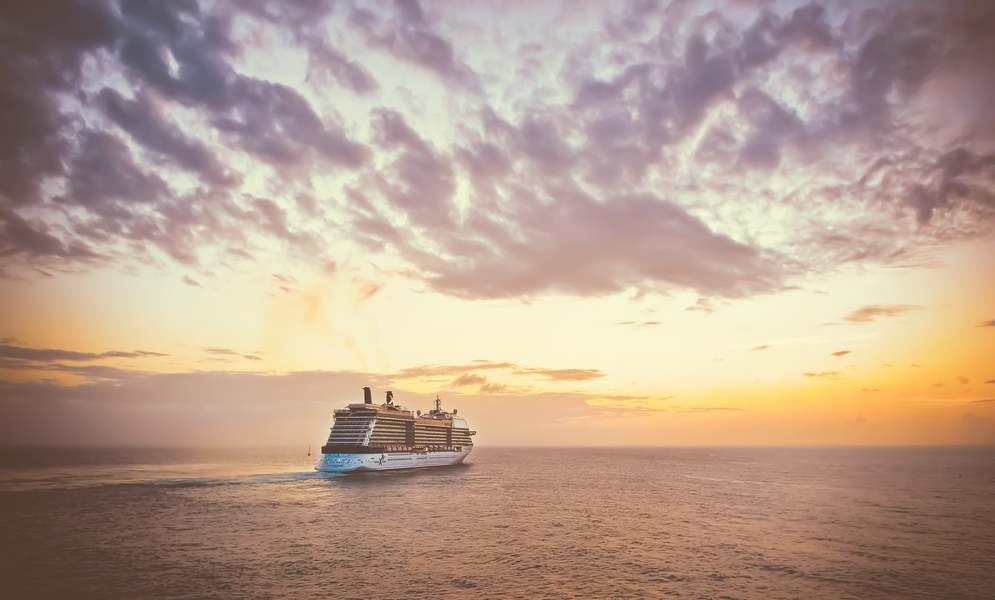 Book a Last Minute Cruise Now
Sailing away to fabulous ports and countries is adventurous and loads of fun! When someone asks if you have plans for the weekend, wouldn't it be great to tell them you're embarking on a cruise to Alaska,  Bahamas, Bermuda, Canada / New England, Caribbean, (whether it be Southern Caribbean, Western Caribbean, or Eastern Caribbean). Perhaps Europe, Cuba, South America Hawaii, Mediterranean, Mexico, Africa, Antarctica, Asia, Australia / New Zealand, Galapagos, South Pacific, or just cruising along the Panama Canal watching the world go by. And if you are really adventurous, how about a world cruise?
Sometimes, you'll also be able to score last-minute cruise deals because of a cancellation, so you might find yourself in a prime stateroom on a fantastic ship for a very small price. Options for cruise lines, ships, dates, and itineraries fluctuate, so if you can't find something that excites you, check back here soon!
Last-Minute Cruise FAQ's
What Is the Cheapest Month to Go on a Cruise?
Usually, the lowest prices for cruises are offered between September and early January. You can also find them between mid-April and the end of May. Really depends on a particular destination and time of year. Keep in mind that last-minute cruise deals can help you find an incredible price during any season.
Which Cruise Lines Are All-Inclusive?
All-inclusive cruise experiences vary based on cruise line and packages purchased. Common elements of some all-inclusive packages include unlimited food and beverage, alternative dining options, ground transportation, free WiFi, and complimentary excursions at ports of call.
All of these cruise lines will give you a great all-inclusive experience
Billing itself as "the most inclusive luxury cruise line," Regent Seven Seas Cruises has five ships and fares that qualify as all-inclusive cruises, covering 24-hour room service, open bar, gratuities, unlimited WiFi, and unlimited shore excursions when in port. Regent Seven Seas cruise ships sail to exotic destinations all over the world. Destinations include Alaska, the Caribbean, Europe, Australia, Asia, and more.
The pioneer of all-inclusive cruises, Silversea has nine luxurious small- to medium-sized ships that hold a few hundred passengers each. This sophisticated cruise line prides itself on all-inclusive packages that can be totally customised for passengers. On-board, there is butler service for every stateroom category, as well as a wide array of activities that include dance and cooking lessons. All-inclusive pricing also extends to exceptional shore excursions in exotic ports—perhaps a concert in Sydney's famed opera house or wildlife viewing in the Galapagos Islands.
There's a lot to love about Viking Ocean Cruise Lines globe-spanning itineraries and luxurious ships, which feature a contemporary, Scandinavian style and smaller ships that can get into ports larger ships can't reach. Mainly, passengers love this cruise line for what it isn't. There are no casinos. No kids under 18. No umbrella drinks, photographers, or interior staterooms—everyone gets a room with a view. And the company offers all-inclusive cruises. In addition to accommodations, meals, and on-board activities, fares include wine, beer, and soft drinks at lunch and dinner, 24-hour room service, one shore excursion in each port, WiFi, and laundry services
Luxurious (and somewhat formal) cruise line Crystal Cruises has offered all-inclusive packages for over six years, allowing passengers to choose a fare that bundles in alcoholic and non-alcoholic beverages, gratuities, and activities, such as fitness classes and golf lessons with a PGA instructor. If you stay in an ultra-luxe penthouse suite, you'll also get a personal butler plus packing and unpacking services. Destinations span all seven continents.
The most luxurious cruise line in Carnival Corporation's collection, Seabourn's small fleet of four all-suite ships—with a fifth ship to launch in May 2018—was conceived for comfort and intimacy, with just a few hundred passengers per sailing. The all-inclusive cruises fare includes both non-alcoholic and alcoholic beverages, speciality dining, on-board activities, use of water sports equipment, certain shore excursions, and gratuities.
Which Cruise Lines Offer The Best Value?Price will vary greatly based on your destination, the length of the journey, and the amenities on board, but here are a few cruise lines that tend to have lower prices on average:
How Can I Get bargain Cruise Tickets?
There are many ways to find discounts, but last-minute cruises booked via Fly Cruise Stay are guaranteed to have the lowest cruise prices possible! We also charge no booking fees, so you'll save even more. Check our listings for last-minute cruises often to find your next dream adventure!
How Do I Plan a Cruise and Save Money?
1. Create a budget.
2. Choose the best point of departure.
3. Choose an itinerary that interests you.
4. Decide the length of your cruise.
5. Select which cruise line you'd like to travel with.
6. Find a great deal: Last-minute cruise discounts are a good option for this!
7. Book your tickets.
8. If flights required, book flights to arrive a day or two before pre cruise and a day or two post cruise just in case flights are delayed or cancelled.
9. Book a hotel stay either side of the cruise to adjust to time zone and climate. That well you will be well rested prior to boarding.
10. Don't forget to book your return transfers from Hotel to Port!
Do Cruises Include Food?
Yes, nearly all cruise lines include meals as part of the fee. Some will have exclusive or high-end restaurants that may require additional spending. Taking advantage of last-minute cruise discounts can leave you some extra cash to spend on fine dining or an additional drinks package!