Fly like an Eagle – not with clipped wings.

With what's going on right now around this beautiful big world of ours – civil unrest, lone wolf terrorist attacks, natural diasters and the Zika virus, travel and tourism is currently in the eye of a storm which in most part, is fuelled by worry. And you know what they say about worry? 90% of worry is un-necessary. As Bobby McFerrin sang – Don't worry – Be happy!
The great team here at Fly Cruise Stay (Fly High Pay Low) ™ love travel. We like to encourage and inspire people to travel and to explore more, to get out there and sense the discovery. By personally experiencing cultures and interacting with the local friendly people, we believe our clients, come back home with a more meaningful and deeper understanding of the particular region they visited as a tourist. What better way to enjoy life than to simply take a break from the daily work routine? Travel after-all is so good for mind, body and soul. Humans, by their very nature are an inquisitive species. We like to discover things and understand logic and reason.
When I decided to book a trip down to Marrakech, Morocco with my wife and family for our annual vacation, some people asked me was I crazy, taking my wife and kids down to Morocco. That anything could happen, or kick off at any given moment, someone even said a bomb come go off. We would not be able to relax, that we would have to be looking over our shoulders constantly and so on. I can honestly say we've never had a more relaxing 10 nights in our life. The resort (Kenzi Club Agdal Medina) was amazing, the service second to none, the local food delicious, weather sublime, peace and tranquillity sang together in harmony during our entire stay. Our children enjoyed the water slides and the pools, discovered local culture in a new and exciting environment, tasted things they've never would taste at home, like Moroccan sweet tea with fresh mint, now my son Scott's favourite! Having stayed in a traditional Riad smack bang in the heart of the medina for the first night in the Ryad Nadir, in what has to be said, one of the most comfortable beds I've ever slept in! Followed the next morning by a tasty and healthy rooftop breakfast where the kids were smitten by the resident turtles!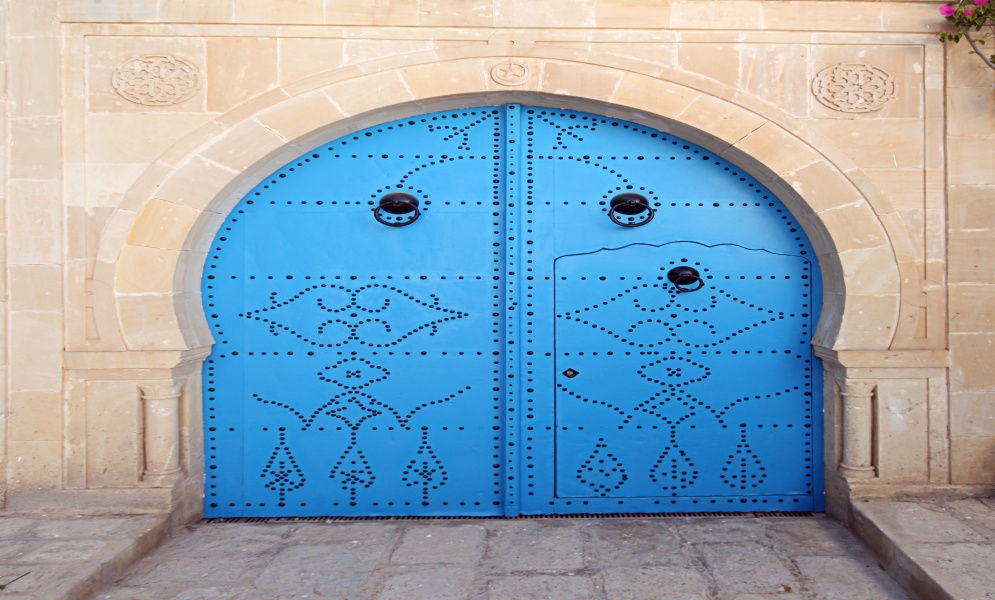 As esteemed Irish travel writer Eoghan Corry from Travel Extra said, 'it is alarmists and not terrorists who will turn tourists off travel'. Safety and security comes top of the list of priorities when it comes to travel. But by introducing different alert levels will only increase anxiety and deter people even-more. Anxiety apparently is at an all time high right now around the world. And what is good for anxiety? – you guessed it! Taking a break, a well earned rest, chill out and switch off, no news no shoes, IT detox, drink in the hand, toes in the sand. NEVER give in to terrorists, however should the department of foreign affairs advise against all non essential travel to a particular destination, then the advice is simply don't go. If you do, you more than likely will not be covered by your travel insurance policy.
Adding to most of the above are the increased financial costs of taking that well earned break. A migrational shift of tourists who would holiday mainly in Tunisia and Egypt are now going elsewhere. Flights and hotel rooms to Spain, Portugal and Greece are filling up fast, and since supply and demand rules when it comes to costing and pricing, rates and fares to these destinations are on the increase and in most cases are no longer good value for money. When an airline has just 4 seats left on an aircraft and 400 people want those 4 seats, then the airline can charge what they like, however when an airline has 400 seats to fill on an aircraft and just 4 people want those seats, well it's the complete opposite. Yield managers and forecasters know this to be the case. The same calculation applies to hotel occupancy analysts.
Take Turkey for example. I believe now has never been a better time to travel to Turkey. Not just me, but resident UK travel expert Simon Calder has said on ITV's This Morning program he wouldn't hesitate to go there for a summer holiday. Right now, Fly Cruise Stay has amazing deals available online. All inclusive 5 star luxury resorts for what you would pay in say Spain for a 3 star self catering property. The department of foreign affairs currently advise to exercise a high degree of caution travel to Turkey.  I was in Istanbul two weeks ago, I took a midnight walk around the Blue Mosque where my hotel was located in Sultanahmet and witnessed birds of peace fly over its domes…..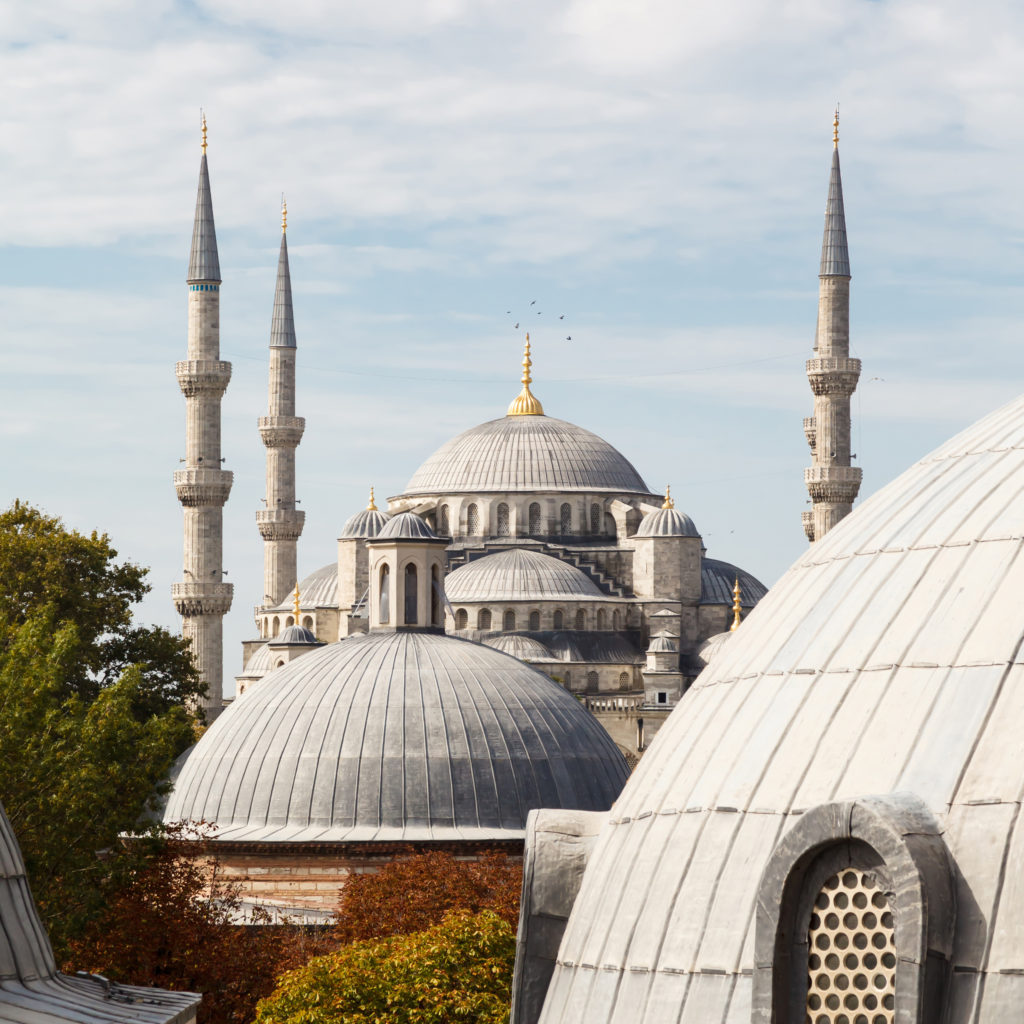 What travel agents and governments alike need to remember is that quite a few Countries are hugely dependant on tourism and terrorists know that fact. By not going will only weaken the most vulnerable tourism infrastructure and financially ruin a nation. Foreign tourist currency is required to prop up local currency which is battling inflation on a grand scale.  Furthermore, tourist visas and park fees help finance the housing and restoration of invaluable and priceless monuments and artefacts which are kept in good condition for the next generation to enjoy. Indeed, for we are merely keepers of the flame.
While a guest at the Swahili International Tourism expo in Dar es-salaam, the president of Tanzania asked if we had any idea's which would bring in additional tourists to both Tanzania and Zanzibar. Since the price of gold had dropped in value, tourism had now become the number one revenue earner for the entire country. When on a tour of the spice island, Zanzibar I asked our tour guide if there was a place we could pay homage to the late, great Freddie Mercury since Freddie was born on the island. He told me no, not really because the islanders wouldn't know who Freddie was. I thought to myself, the Queen fans would certainly know, so I spoke with Devota, the Director of the Tanzania Tourist Board and told her I would contact the band Queen on my return home to Ireland. Which I did, and as a result I'm pleased to say I'm now busy working on a project along with the band Queen where a plaque is being placed on the wall of Freddie's childhood home which will be unveiled to local and international travel and entertainment press this year. The commemoration has got the official backing of the band's management and it is going out to over 29 million Queen fans on their Facebook page and 1.24M Twitter followers plus website and other social media.  The Mercury Phoenix Trust is rowing in also. The result of this project will overall, be a fantastic outcome for the islanders of Zanzibar in terms of increased tourism opportunities for the islanders and an official place for queen fans to pay homage to Freddie Mercury.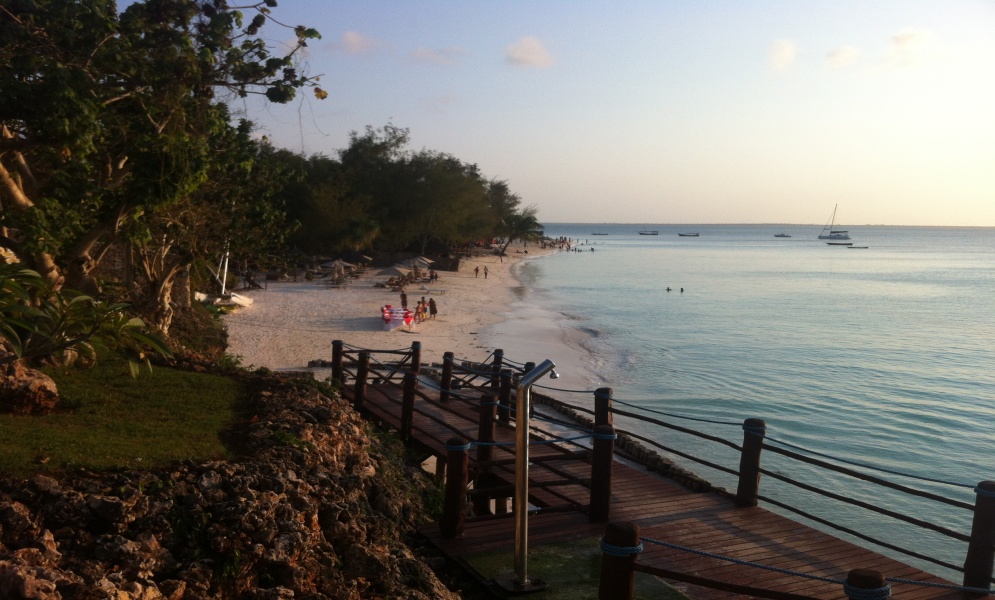 My next trip is to Bogotá, Colombia on Feb 28th where I'm honored to be the only one from the Irish Travel trade to attend Pro Colombia Travel Mart. Colombia is a destination which truly excites even the most seasoned traveler.  Sharing a border to the northwest with Panama, to the east with Venezuela and Brazil and to the south with Ecuador and Peru, therefore its geographical location in South America could not be any better to use as a base to explore not only the Colombia, but the entire South American continent! (time permitting of course).
To sum up, travel is so good for you. Don't therefore allow anyone to clip your wings. People need people in so many ways in terms of socialising and communication. Yes, we all have our tech devices and are now connected through the internet of things and can experience destinations in virtual reality and high definition. But they will never replace the real beauty of the senses, like when you actually step out of your jeep into the heart of the Serengeti, or wonder in amazement at the towering and iconic architectural marvels and monuments around the world, be they man made or natural. Walk the beach in a beautiful remote paradise island, or chill in a hammock outside your very own beach villa while sipping on a mojito, hearing nothing but the sound of waves. Tasting sumptuous street food in artistic Mexico city or dining in splendour in a Michelin star restaurant somewhere onboard a luxury cruise ship making its way to a private island in the Caribbean.
Travel agents are dream creators, allowing people to escape, if only for a moment and truly live! And the people who work effortlessly in the fastest sector in the world, be it the maid who cleans your hotel room, to the captain of the biggest cruise ship in the world – Royal Caribbean's Harmony of the Seas. They are the countless ones (105 million in total) who deliver those dreams and exceed guest expectations time and again in the most courteous and professional manner possible.
Travel, just as life itself, is a journey; why not make it an enjoyable one.
Declan Hughes is Fly Cruise Stay's Founder & Director www.FlyCruiseStay.com (Fly High Pay Low) ™ 10/02/17