Ready for the Adventure of a Lifetime? 
Here is our list of Top 5 Expedition Ships to help you explore more and sense the discovery!
Traveling in the company of experts who provide assistance and in-depth insights each day of your voyage are just one of the many benefits expedition cruises offer. Biologists, geologists, naturalists, expert photographers and more guide you toward privileged, personal encounters with the flora, fauna, people and places you visit. Expedition cruises offer unparalleled opportunities to explore the world's most intriguing destinations and go off the beaten track. Whether you're cruising to the Arctic or Antarctica, searching for polar bears or penguins, there's a Expedition cruise that's right for you to explore the remotest regions of our planet with on expedition ships which set sail to all the seven continents.
Expedition cruising involve smaller ships and adventurous itineraries. Expedition ships are typically small (think 200 passengers, not 2,000) and are therefore able to anchor in smaller ports – small enough to go where others simply can't. Many have reinforced hulls for sailing icy waters. Very few (if any) offer swimming pools since the expedition experience is all about getting off the ship to get closer wildlife. There will be great vantage points on board to view marine wildlife sanctuaries and icebergs. Talking about on board, you're more likely to be enthralled by lectures by naturalists and scientists than entertained by musicals or casino nights.
Expedition Cruise Ships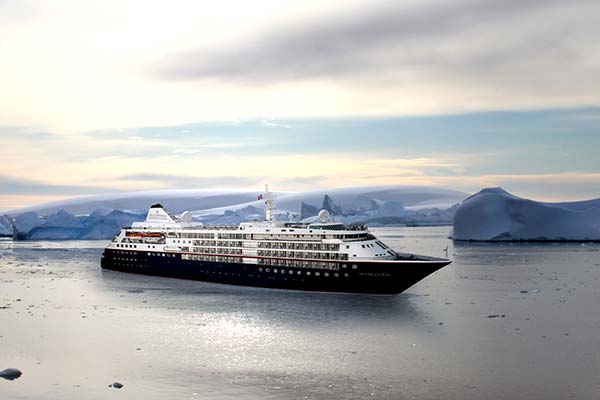 Discover Intimate Luxury aboard Silver Cloud Expedition Book Silver Cloud Expedition Now!
Few get to experience the unique luxuries of Silver Cloud Expedition cruises. Depending on the itinerary, only 200 or 260 guests at most set sail and get completely pampered by a world-class crew of 208. All-inclusive, all-incredible service awaits.
Fresh from all-encompassing upgrades, the Silver Cloud Expedition shines brighter than ever. Every posh stateroom is a suite with butler service and ocean views, and 80% also boast a verandah. Award-winning cuisine will keep your palette guessing and perfectly pleased in five distinguished restaurants. What's worth a little extra at checkout? Six gourmet courses at Le Champagne, the one of the only Relais & Chateaux restaurants at sea!
It's a charmed life aboard the Silver Cloud Expedition. You'll feel on cloud 9 getting a massage at the spa. Take a dip in the chic pool or get cozy in one of the bubbling hot tubs. Relish ovation-worthy entertainment in the Show Lounge. We could carry on, but then there'd be nothing fun to discover for yourself!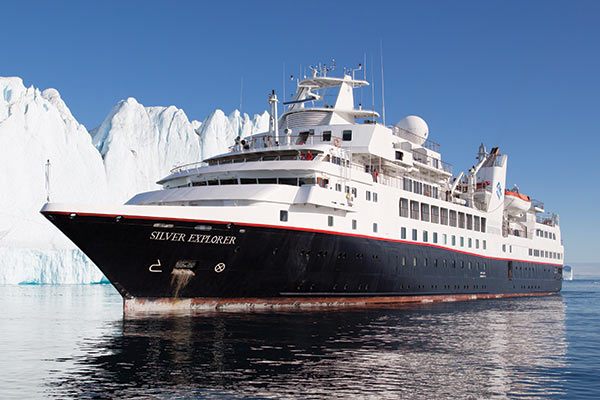 Discover Luxurious Views aboard the Silver Explorer Book Silver Explorer Now!
Boldly go where few cruise ships have gone before, with an all-inclusive voyage aboard the Silver Explorer. You'll be in fairly exclusive company, with only 130 guests privileged enough to chart a course for dramatic, remote destinations.
Even from your suite, you'll be able to watch the exotic world go by. All Silver Explorer accommodations are ocean view suites, many also featuring a verandah. Butler service is standard, so you'll never have to lift a finger. Speaking of views and service, you'll also find both – and a variety of favorite dishes and libations – at the Restaurant and the Grill.
Unwinding comes naturally aboard the Silver Explorer. Dive into a novel in the library or indulge in a soothing massage at the spa after a fitness center workout. Trade stories with other travelers over drinks at the Observation Lounge, Connoisseur's Corner, and Panorama Lounge between hearing fascinating wildlife lectures in the Theatre.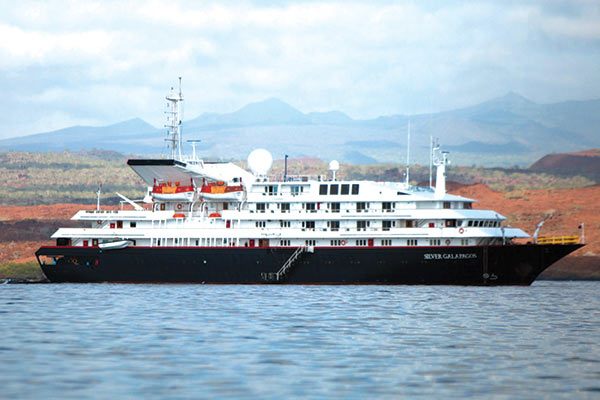 With a Mega-Yacht Feel, Silver Galapagos is Pure Luxury Book Silver Galapagos Now!
Touring some of the world's rarest, most pristine destinations is extra sweet aboard the all-inclusive, luxurious Silver Galapagos. Yes, it's a cruise ship but its intimate size makes it feel more like a mega yacht. About 75 crewmembers pamper no more than 100 lucky guests. All accommodations are finely appointed ocean view suites including butler service. Splurge a little and get one with a verandah – the vistas and sea breezes are worth it! The incredible sights and hospitality carry through to the Restaurant and the Grill, which also has an outdoor bar.
There's a surprising number of ways to have fun and relax aboard the Silver Galapagos. Get pampered in the salon or massage room. Curl up with a good book in the library or take a class in the fitness center. For more action, hit the Snorkel Area for complimentary use of the underwater equipment. After watching the wildlife, take a soak in the top deck's hot tub. The Silver Galapagos also provides eye-opening lectures in the Explorer Lounge, plus live tunes and signature cocktails in the Piano Bar.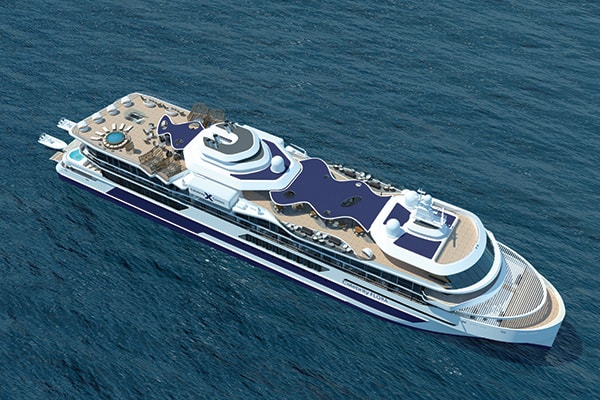 Exquisite Celebrity Flora Delivers Adventure Book Now
Those lucky enough to sail Celebrity Flora will discover not just the amazing wildlife of The Galapagos, but an extraordinary cruise. Made specifically to explore The Galapagos, this ship excels at every turn. For example, special naturalists lead small group excursions to the isles, so you can swim and explore this pristine environment safely without damaging the environment.
Floor-to-ceiling windows grace every suite aboard Celebrity Flora so you can enjoy optimal views of your Galapagos cruise. Some suites even offer windows in bathrooms for even more light. Watercolor and sea-inspired hues bring the beauty of the sea to your stateroom.
Public spaces on Celebrity Flora serve to rejuvenate, such as The Vista with cabanas and hot tub, and lounges with music, beverages, and panoramic views — perhaps of playful sea lions.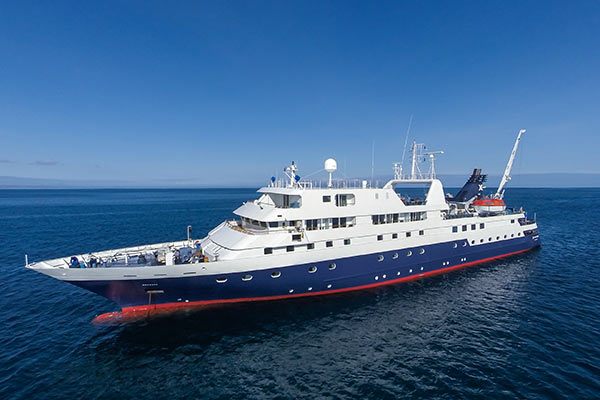 Celebrity Xpedition Combines Nature and Awe Book Now
The Celebrity Xpedition is a rarity in the cruise world. It's an environmentally designed mega-yacht that only allows 100 guests and sails the incredible Galapagos Islands — every single day of the year. Galapagos National Park-certified naturalists ensure that you enjoy the stunning beauty of the archipelago while protecting the environment.
Enjoy meeting new friends via open seating at Darwin's Restaurant. This Celebrity Xpedition dining area serves organic vegetables and fruit — in addition to fresh seafood caught by Galapagos fishermen. Hang out and watch the world float by on the Panorama Deck or have a nightcap at the Discovery Lounge.
The Celebrity Xpedition itinerary is filled with excursions to see nature at play — from sea lions, to penguins, to turtles and puffer fish. Or perhaps you'd like to hike Santa Cruz, go snorkelling, or walk on a lava flow from La Cumbre volcano?