Europe Great Deals! Rome / Barcelona / London hotels Save up to 48%
A visit to Europe is simply like stepping back to a golden era where culture reigns supreme! Save up to 48% on select hotels in Rome, Italy, Barcelona, Spain and London, England! Don't forget to take advantage of Free Cancellation on Most Rates, plus receive Loyalty Points & avail of Smart Rate Technology with every booking!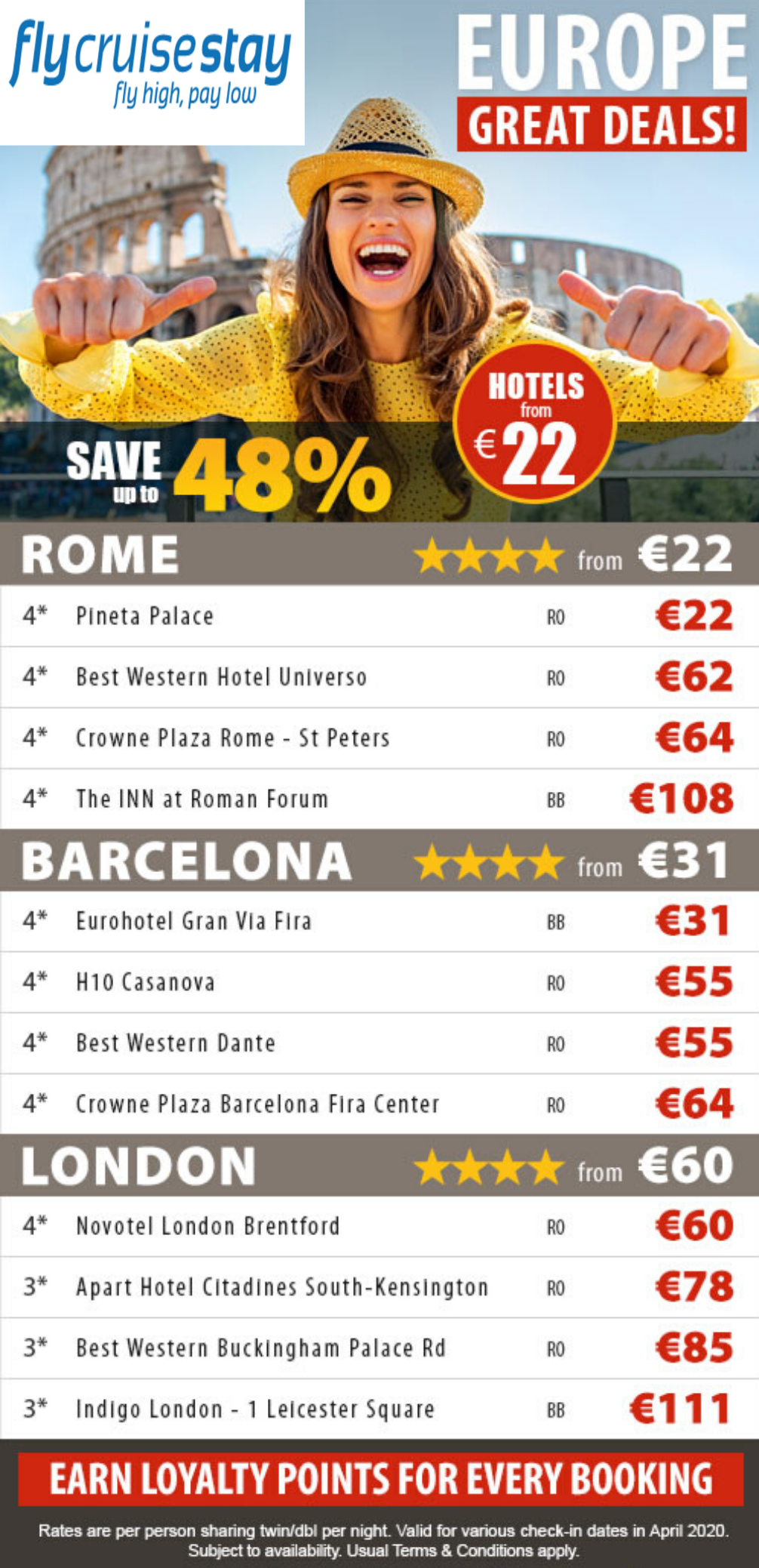 Rome
4* Best Western Hotel Universo Book Now
4* Crowne Plaza Rome St Peters Book Now
4* The INN at Roman Forum Book Now
Barcelona
4* Euro Hotel Gran Via Fira Book Now
4* Best Western Dante Book Now
4* Crowne Plaza Barcelona Fira Centre Book Now
London
4* Novotel London Brentford Book Now
3* Apart Hotel Citadines South – Kensington Book Now
3* Best Western Buckingham Palace Road Book Now
3* Indigo London – 1 Leicester Square Book Now
Visiting Rome, Barcelona or London? With so many events year round, there is always something on! From Shopping to Gaming, Shows to Concerts, not to mention huge Sporting Events, Get discounted tickets for authentic Italian, Spanish and English Shows, Attractions, Tours and Events! Book your tickets for Headliners, Sporting Events, Concerts and Shows!
Check out whats hot in Sports, Shows, Tours & Attraction Events in Rome, Barcelona and London! Simply Reserve Online & Collect at the Box Office! Book Now