Luxury Spa Resort Deals!
And………..Relax! Save more so you can spend more on select luxury spa resorts from around the world! Greece, Indonesia, Morocco and Portugal! Don't forget to take advantage of Free Cancellation on Most Rates, plus receive Loyalty Points & avail of Smart Rate Technology with every booking!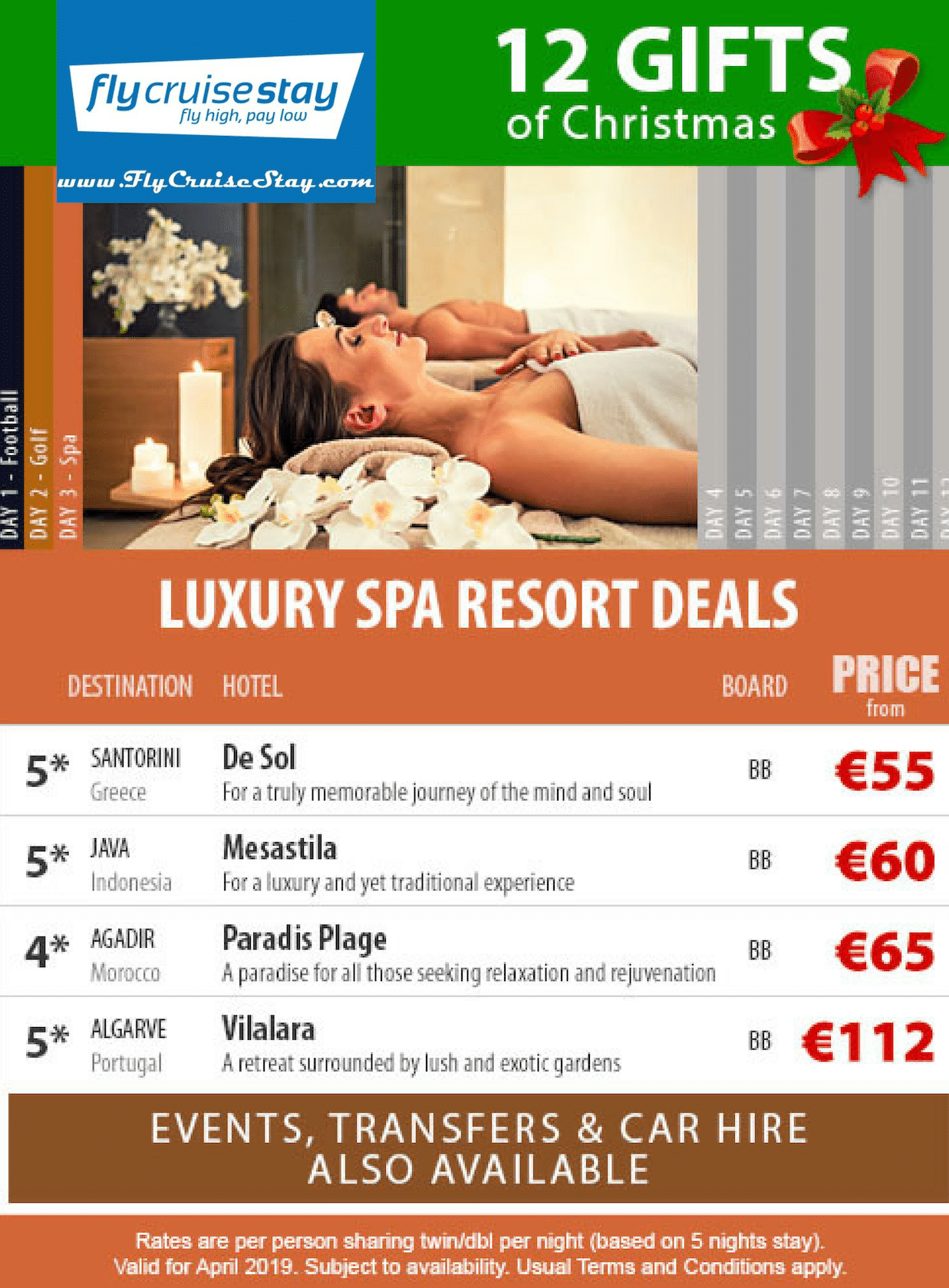 5* De Sol Santorini, Greece Book Now
5* Mesastila Java, Indonesia Book Now
4* Paradis Plage Agadir, Morocco Book Now
5* Vilalara, Algarve, Portugal Book Now
All offers valid for various check in dates in April 2019. Subject to availability. Usual terms and conditions apply.
Before or after you get pampered check out before you check-in on whats hot in Sports, Shows, Tours & Attraction Events while there! Simply Reserve Online & Collect at the Box Office!  Book Now